We took a deep dive to bring you the types of marketing and advertising agencies for businesses. Understanding these types of media agencies can help you as a business choose the right agency for you at the stage of growth you are in. sometimes it can be the right agency for a specific challenge your business is facing at a particular point in time.
Below is a summary of all types of marketing and advertising agencies. You can explore them in detail here, understand what each does, their areas of specialisation as well as a myriad of examples (both in Kenya and around the globe).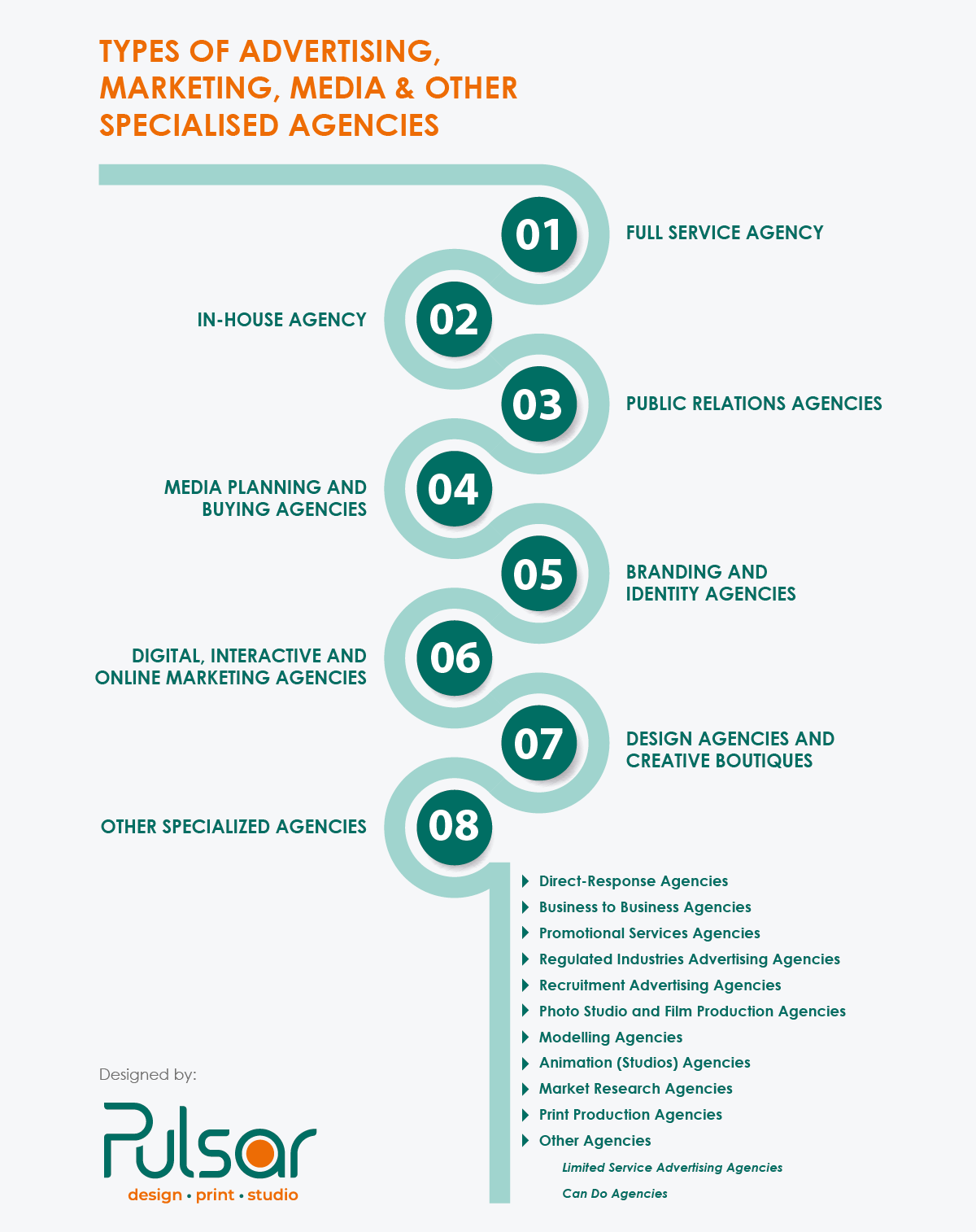 Looking for a Creative Agency to Help You Build Your Business?
At Pulsar, we provide our expertise to your startup and/or existing business. Our creative agency is flexible as we look to building and maintaining relationships with businesses we partner with. Get in touch with us, let us be the agency you work with to grow your business.
Get in Touch