Applying our expertise across industries is a challenge we love undertaking. The legal sector is one we have worked with. Our Experience combined with creativity yielded a brand identity unique in its value proposition.
MK Mwangi Advocates LLP is a law firm committed to details and excellence. Passion to go the extra mile defines them. Simply, it is not only about providing legal services but a commitment to providing tailor made solutions to their clients to afford them the best advantages and outcomes present in any transaction.
"Our design process is informed by the brand brief, basically a summary of our understanding of the brand background vis-à-vis its objectives and strategy.
The Outcome
The logo we developed blended elements of African Heritage in a modern form. This logo has the overall look of a shield. The traditional symbol of defending. This is what the firm is all about, standing up for its clients and defending them with dedicated excellence. The feather is a traditional writing tool represented in blue to convey trust. The flame represents the light that the firm's clients can come to in the darkest moments, yet MK Mwangi Advocates LLP will provide hope to them and show them light at the end of the tunnel. The gold colour represents wisdom, and hope as well as the bright colour of the flame.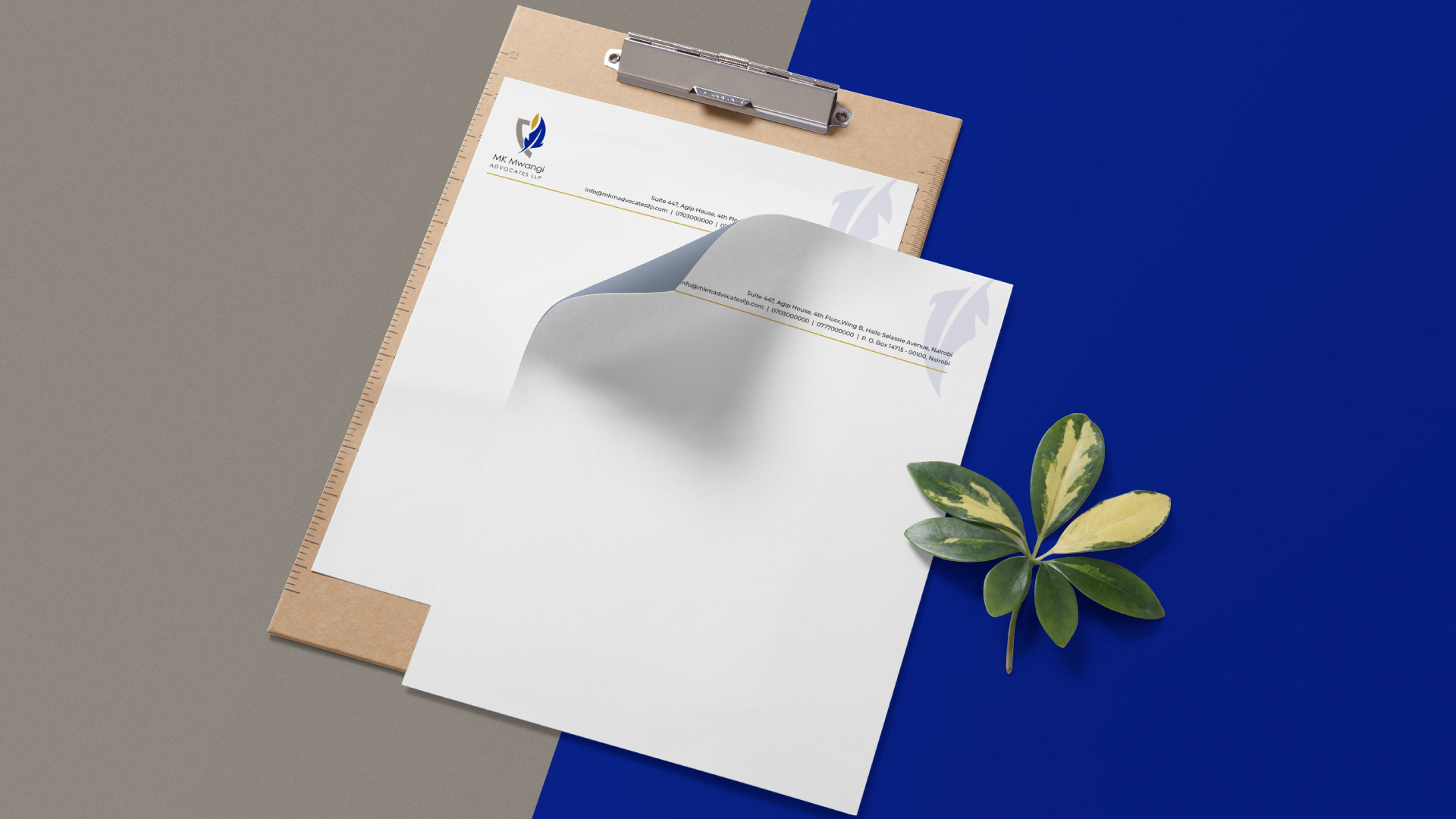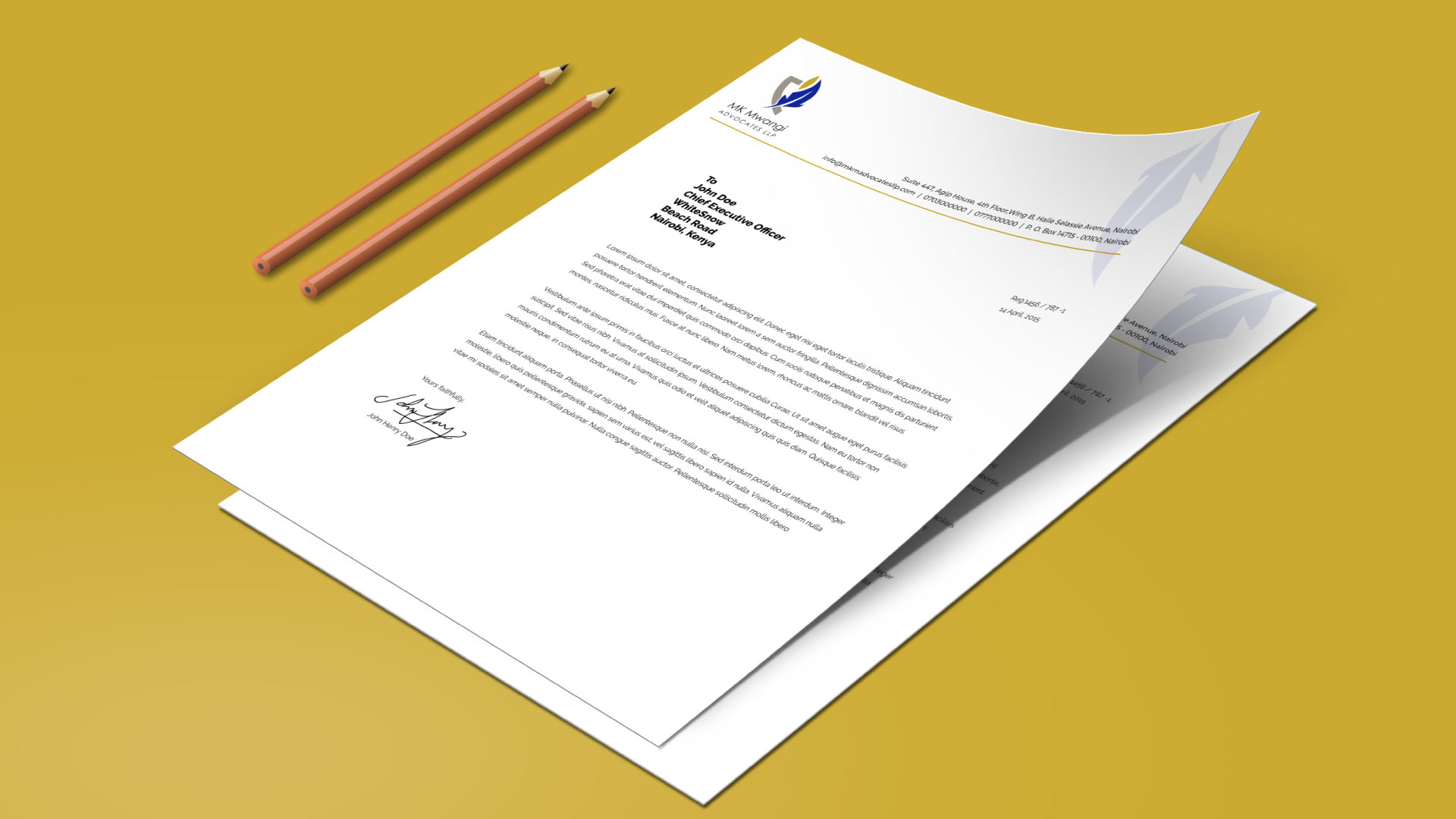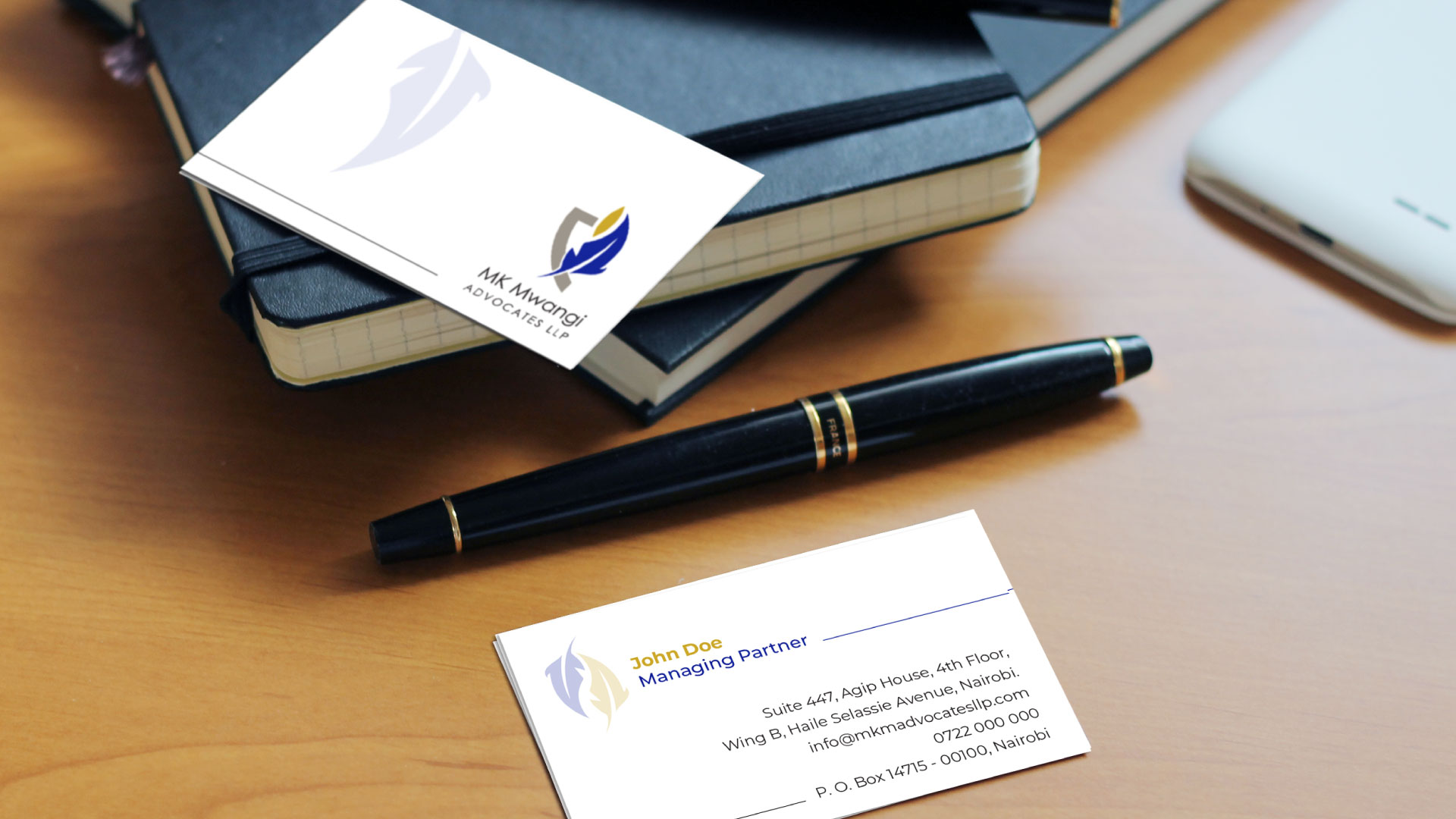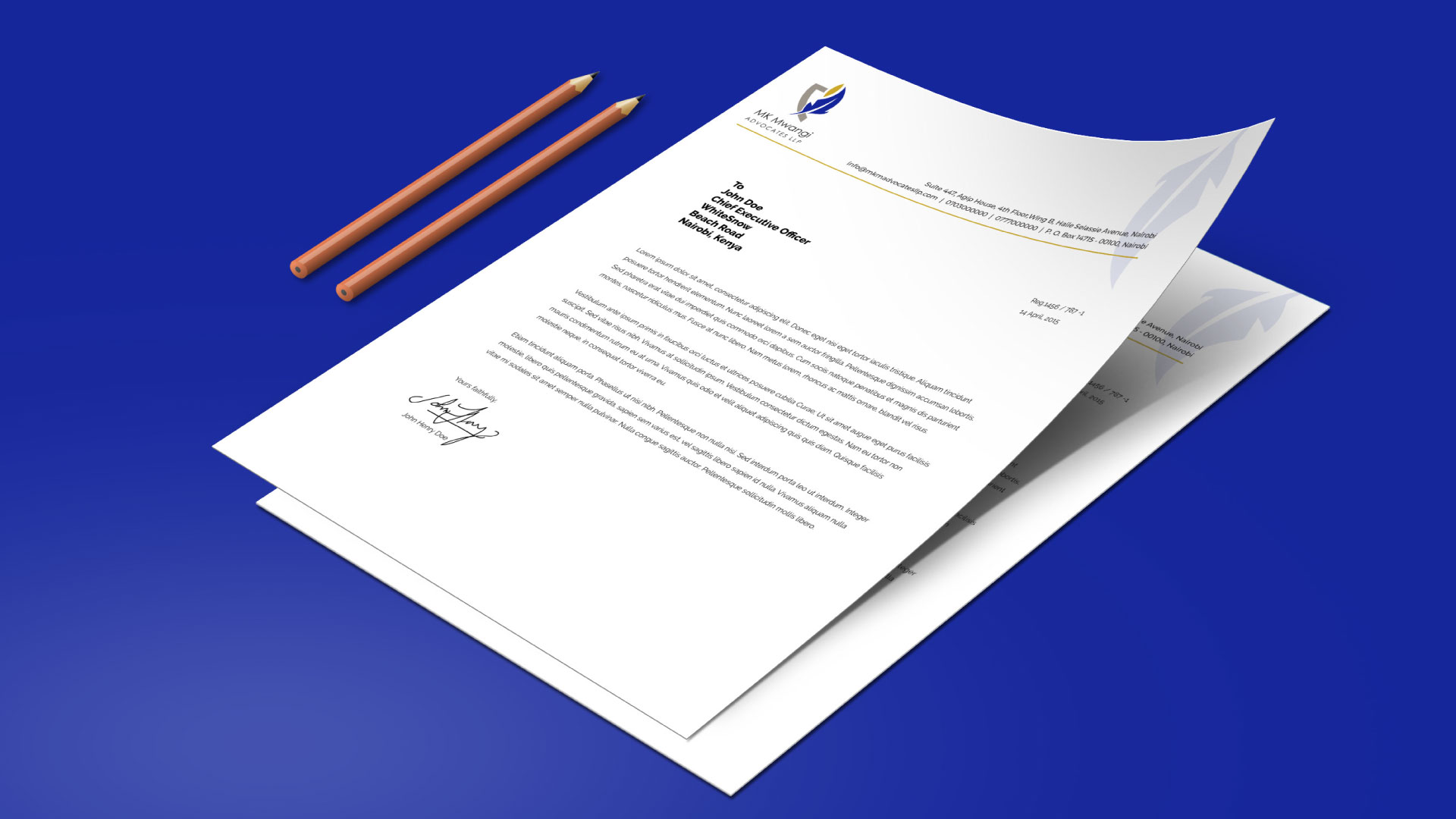 Our logo design process is backed by years of experience to deliver outstanding results time and time again. Engaging us ensures your brand starts off on the right foot. We craft affordable design packages that can suit your brand and take you to the next level. 
View Pricing Packages